It's finally here! Doing what you love!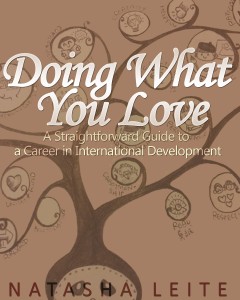 Hi guys,
So if you have been following this blog for a while you would know that I was writing a book! And that it hasn't been all that easy, especially in the post-production stages… HOWEVER, I'm so glad about the results and that I was able to deliver before the end of May!
This started as just conversations, that become ideas and I'm so glad they turn out to something concrete that will hopefully support people in their pursuit for a job in international development.
In case you are wondering, the eBook is available on Gumroad and you can check it out in the link in the side bar or here.