Newsletter #3 – Figuring out what a job means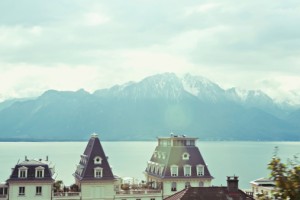 Let's try to place ourselves in some bigger contexts, so within humanitarian and development work, you can be placed within three major areas:
RELIEF WORK
Also known as humanitarian assistance or emergency. Relief work is usually very high paced and short term. It is usually done in response to a sudden emergency, and comprises a rapid response to provide WASH (water and sanitation), food, shelter and logistical support.
PEACE BUILDING
This is development work carried out in conflict areas or areas that are just going through that transition. Those tend to be non-family duty stations.
DEVELOPMENT AID
This is usually what people mean when they talk about "development". This is development carried out over an extended period, normally measured in years.
Understanding a job post:
So let's become a little bit more practical, then. I have taken a random job post, so we can take a look:
Job post: Project Officer Age International
Salary: £31,500 per annum
Location: London
Hours: 35 Hours Per Week
Contract: Maternity Cover
Duration: 9 months, with possible extension
Job reference: POAI/0314
Closing date: 25 March 2014
First section of an advertisement will explain your title, the organisation, where you will be posted.  Pay attention to where is located: London that means that job restrictions probably apply. The fact that this job is with Age international may mean that they would be willing to sponsor you, but that's unlikely in the UK. Pay attention with similar situations with Oxfam GB, Amnesty UK, Save the Children UK, Care UK, IRC UK and others.
Other thing to look for: closing and posting dates. First, you don't want to miss a closing date, so be aware at what date/time this post closes. If there is no clear time, just make sure you send by close of business (COB) in the location where post is being advertised. Secondly, why should you been looking for closing and posting dates? Because if a vacancy is only posted for a week, chances are this is not a "real" position. Due to most International Organisation and large NGOs recruitment and procurement practices a notice should be advertised for at least a week. Most processes go beyond the bare minimum to find suited candidates, so they are just trying to fill minimum requirements, I would be suspicious. I'm not saying not to apply for these posts, just be don't create high expectations.
Job Description
Duties:
Act as the Central Contact Person (CCP) for the DEC (Disasters Emergency Committee) ensuring excellent day-to-day information management in relation to the DEC.
Main liaison point with the DEC, Age UK and HelpAge for international Emergency appeals and responses.
Monitor budgets and expenditure for DEC appeals, co-ordinating the submission of drawdowns and ensuring pooled funds are remitted to the DEC of a regular basis.
Coordinate the accountability process for Age International's membership of the DEC.
Review, contribute to and submit accurate narrative and financial reports, to donors as required.
Monitor institutional grants ensuring all contractual requirements are understood and applied
Provide financial support for annual planning and budgeting processes, reviewing management accounts and monitoring expenditure.
Key liaison for Age International in the group-wide policy development work, reviewing all the policies and procedures Age International needs.
This is the main part you have to address in a cover letter. After reading this you have to ask yourself: can I do this job? How can I perform each of these tasks or if you had performed those?
Requirements:
Experience of working in a similar role, ideally within a charity/international setting.
Excellent understanding of budgets and proven financial management skills.
Able to work to tight deadlines.
Able to prioritise workload, especially during appeals when it will be very busy.
Excellent analytical skills.
Ability to comprehend and assimilate complex information.
Experience of working to support projects overseas, desirable.
This is obviously a very important section of the job advert, as it details how they are screening candidates. The position calls for direct experience in a "similar role", which means experience as a programme officer, but mainly interacting with other actors on behalf of an organization. This may sound difficult for newcomers, but this sort of experience could easily be come by through a voluntary position in your Student Union or at a part-time job.
"Excellent analytical skills" or "Ability to comprehend and assimilate complex information" are soft skills that are highlighted as important, and are readily achievable from past work or from experience in a group or team (e.g. editorial boards, organising events etc.). Slightly more demanding to achieve are "Excellent understanding of budgets and proven financial management skills". If you have any experience reporting how funds have been spent (e.g. to the University after organising an event you), this will have provided you with relevant skills.
In the last requirement, there is a qualifying phrase "desirable", indicating that "Experience of working to support projects overseas", has not been prioritized in the requirements. Allowing those without that experience to apply, but also meaning that in the case of many applicants with the same profile, that can be the element of decision.